westward ho
(I wrote most of this post on the 4th December, so it's being posted a bit late)
We finally moved! The last few days have been pretty long and busy, but we're getting sorted and settled. It's coming to the end of our 3rd full day here, and we've managed to get stocked up on food, get our Social Insurance Numbers, applied for healthcare, opened a bank account, a SIM card is on the way, and more. I also think we're beginning to get a feel for the area and how things work around here as well, which is nice.
It's been pretty tiring though! I've been fighting off a cold as well, which I think was made considerably worse by a 22 hour day including a 9 hour plane ride. That's not been fun, and I've had to balance feeling like I need to go bed early to recover with knowing I need to stay up a bit later to get over the jetlag. I'm feeling considerably better today though, which is nice.
The day we left was a very long and peculiar day. I'd woken up a bit of a coughy, phlegmy mess, and that only got worse as the day drew on. We left for the airport at 9:30, but not before frantically repacking the ski bags as I thought they might be considered overweight.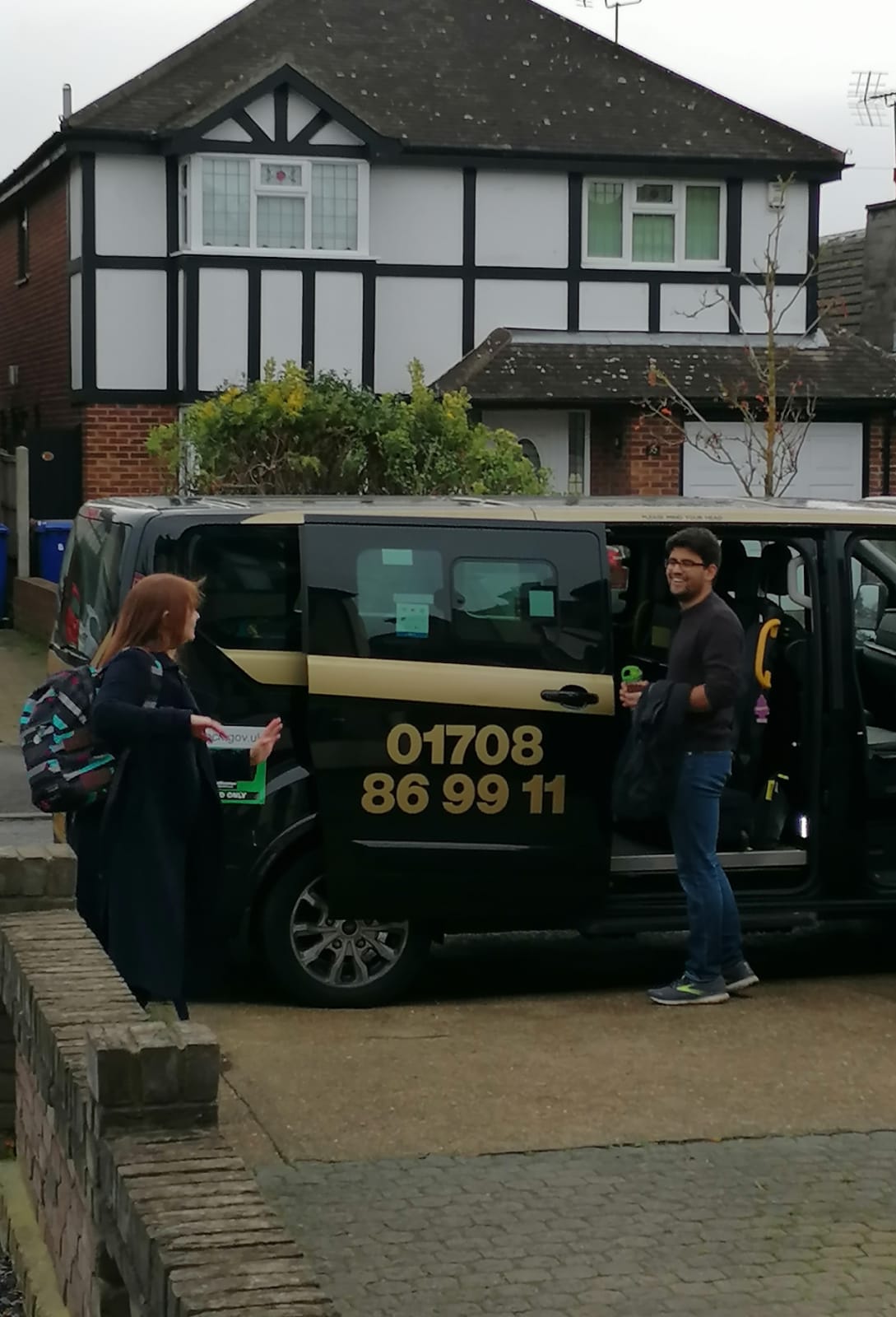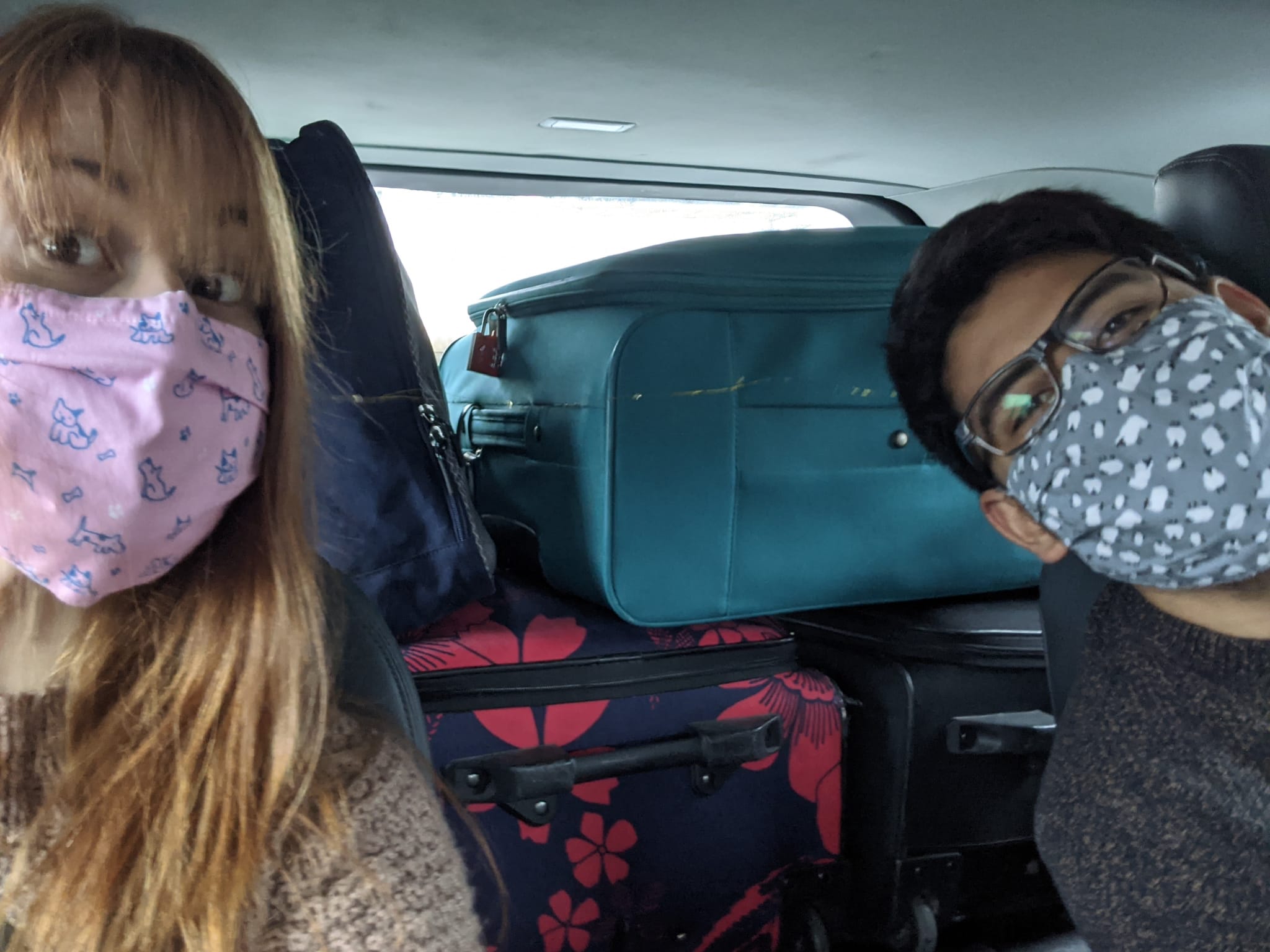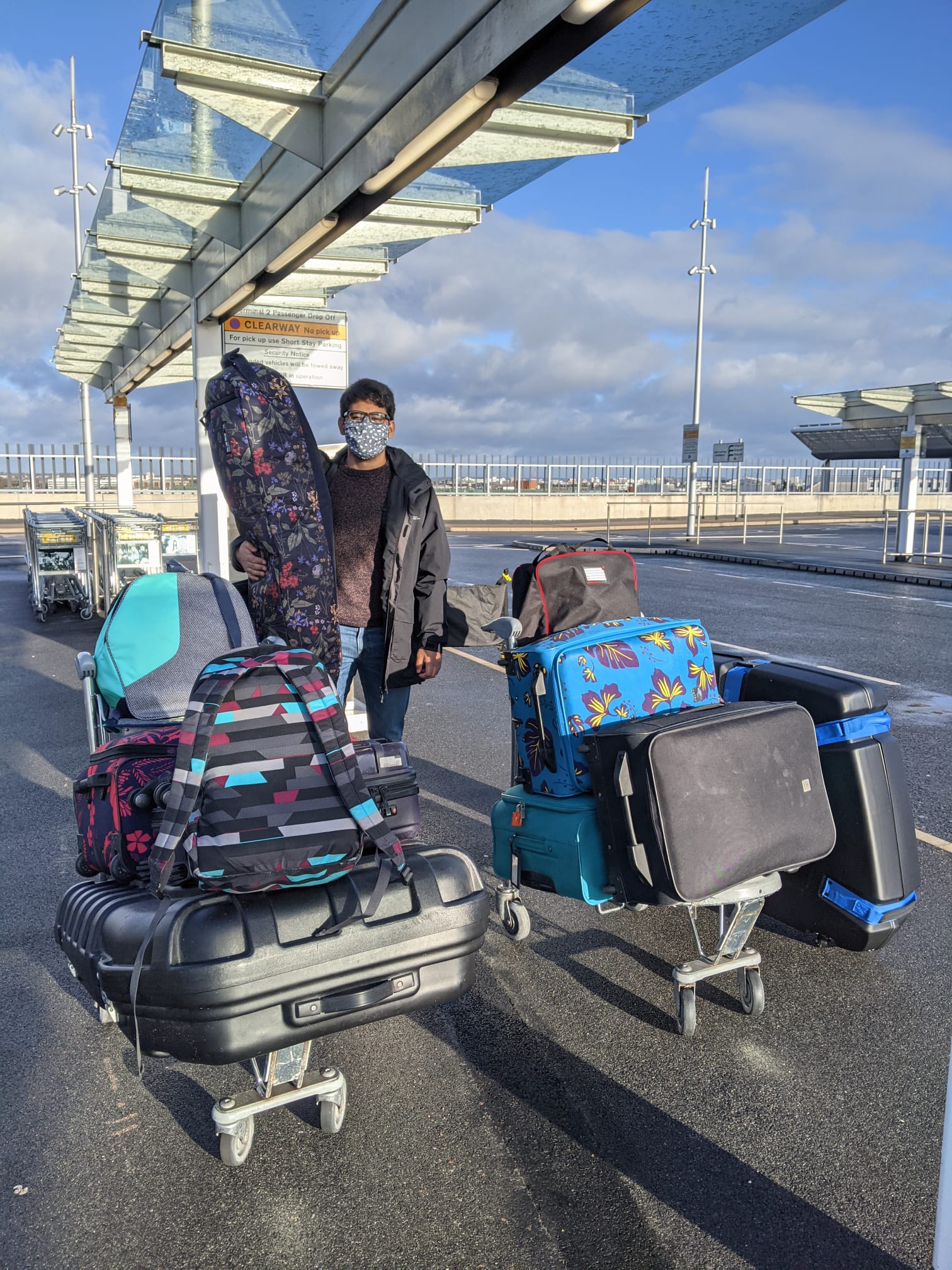 The amount of bags we brought was a little bit obscene:
4 suitcases
2 bike boxes
2 ski bags
2 ski boot bags
1 small carry on suitcase
1 backpack
Navigating it all through the airport to the baggage drop was an adventure, but we got there in the end. Luckily we had paid a bit extra for our ticket for an extra checked bag each, as it meant that we had access to the priority check in and could drop all our bags off quickly and without much fuss.
The plane journey itself was fairly uneventful, just 9 hours of sitting in a seat. We watched Shang Chi, which was pretty good. Classic Marvel flick. I also read a bit more of The Book Thief, which I am really enjoying. It's the first piece of WW2 literature/media that I'm really resonating with.
We landed, and immigration and customs were very straightforward. We got our work permit and picked up our bags and pretty much just walked out and got our minibus (which was way too big, but better safe than sorry!) into Vancouver for the first time.
At this point, it was about 6pm, which equates to 2am UK time. We felt like we had to stay up a bit later to start getting over the jetlag, so we fumbled around looking for somewhere to eat. The main issue is that we're staying in Yaletown, which is known for its upmarket culinary scene. We ended up at a very nice restaurant called The Flying Pig, which seems to focus on meat. After a 9 hour flight and feeling a bit sick and very tired, a large steak was the last thing I wanted, so I don't think we got the best side of the menu.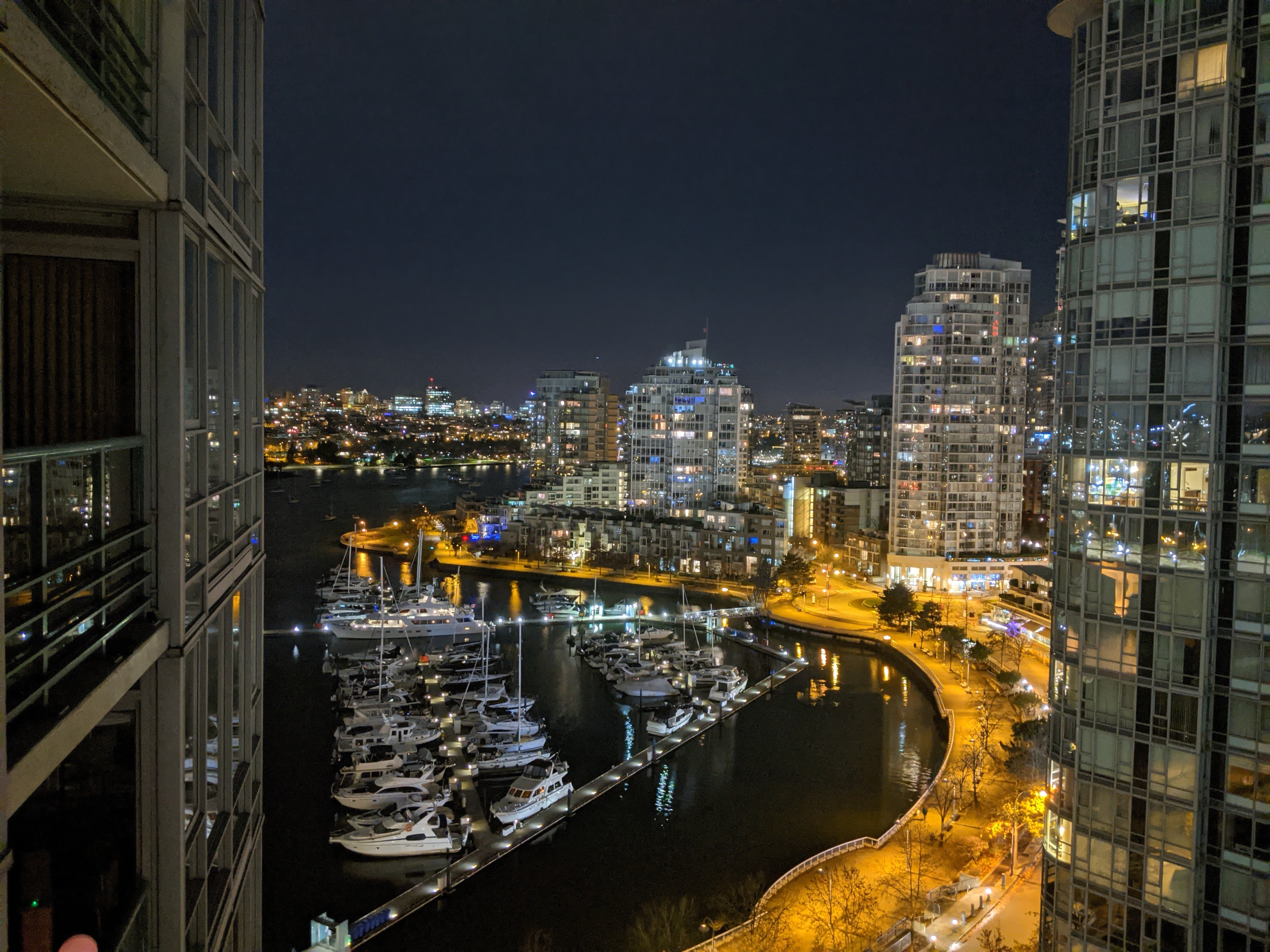 In the end we managed to stay up until 9pm, which I thought was pretty good going! The next day we grabbed breakfast/brunch at a OEB, a lovely place just down the road, facing out onto the marina. They did great eggs and I had a breakfast burrito. 🌯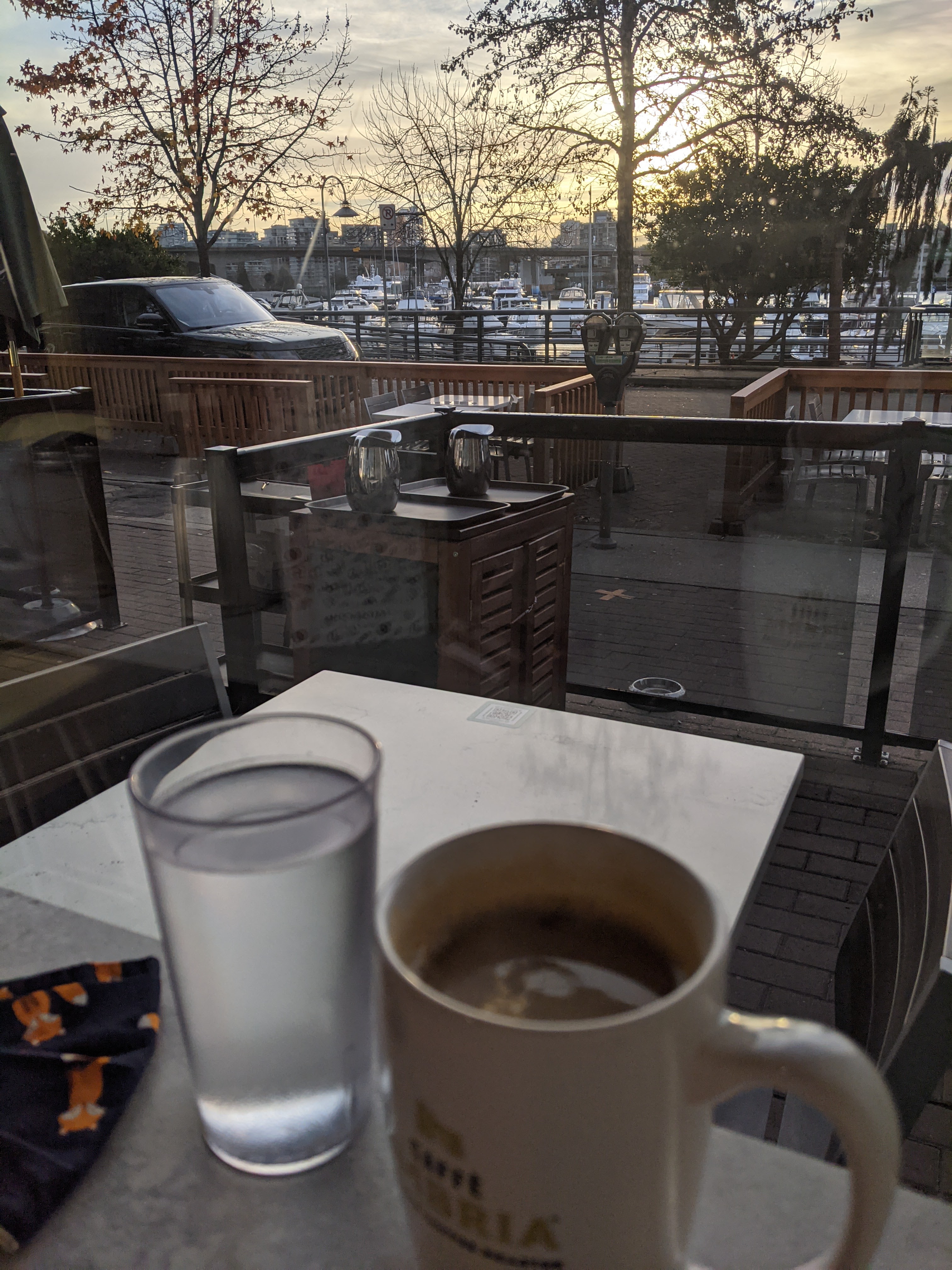 We took a walk to a supermarket via the sea wall along False Creek. We were thoroughly confused by the English Bay Barge (but now wholeheartedly love it), but the real star was the views of the mountains and the sea.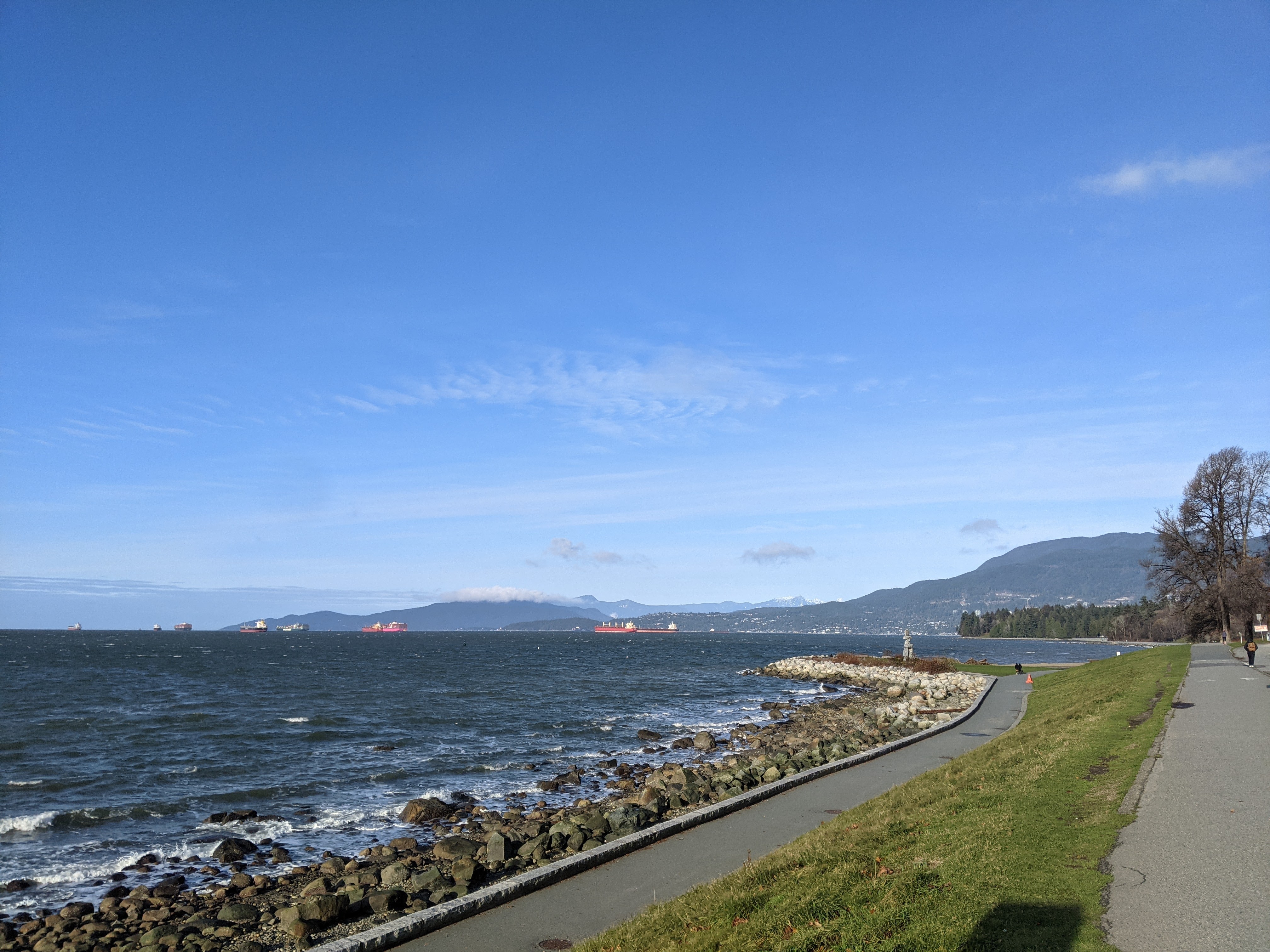 and that's all I got round to writing. The first few days in Vancouver have now been lost to my bad memory...
We definitely went shopping and were shocked at the prices on that first day. On the Friday we queued to get our SIN numbers, walked around Canada Place, got Tacos at Tacofino, and got an appointment to set up bank accounts. The next day I was feeling awful, and we stayed in and unpacked.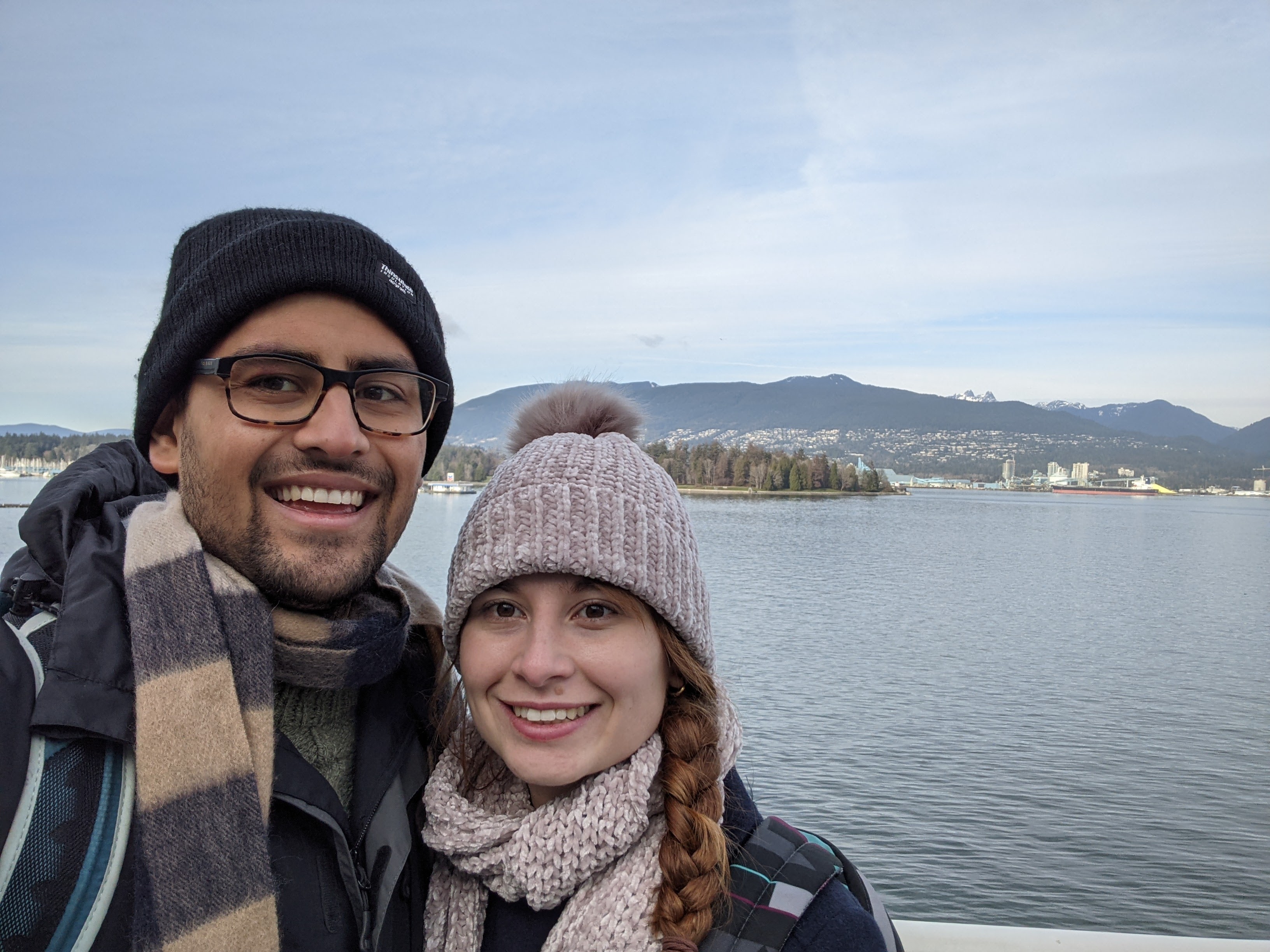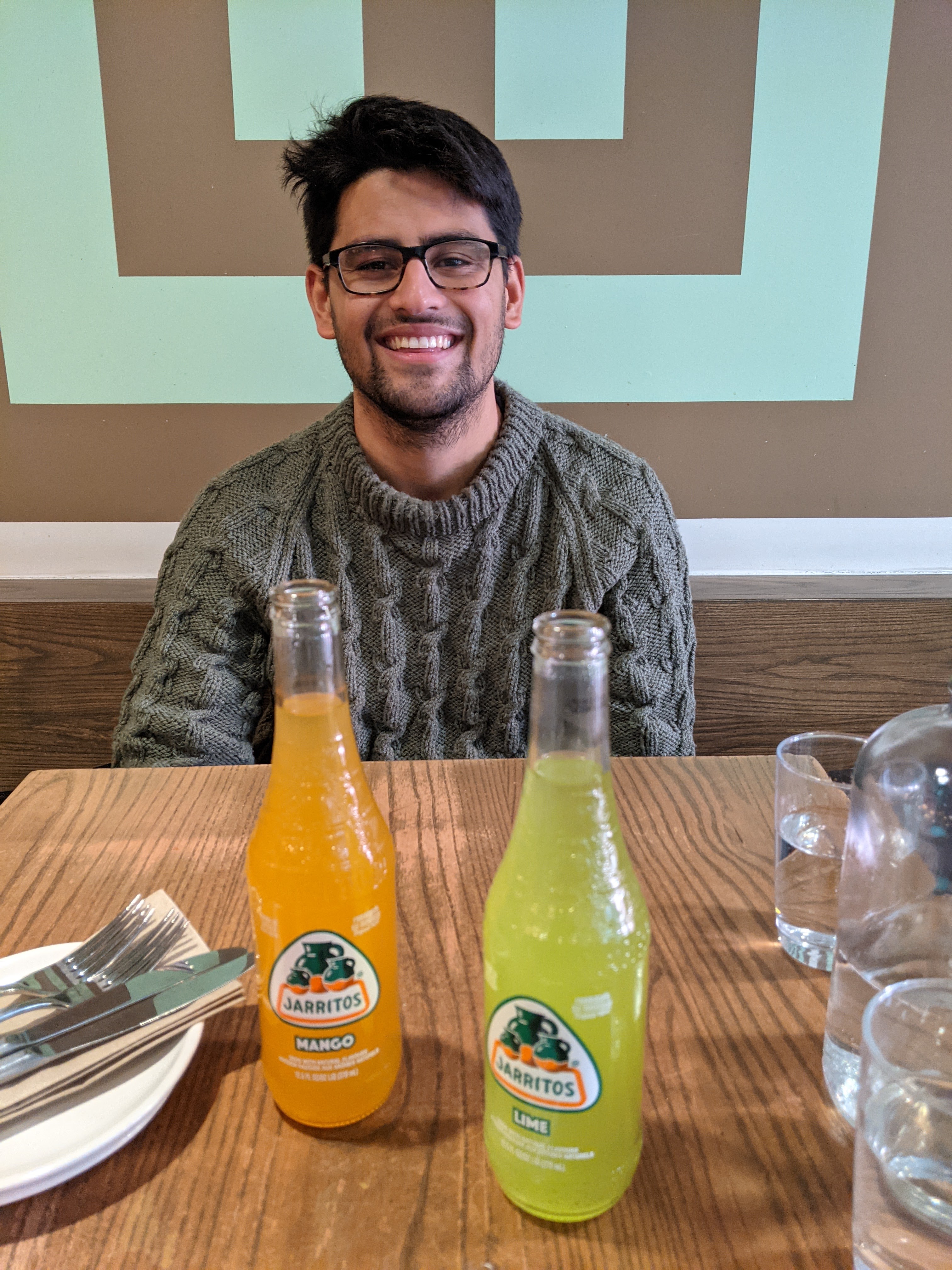 And on Sunday (which is as far as I'll go in this post), we decided the apartment wasn't Christmas-y enough and wanted some decorations. So naturally, we decided to DIY it and make some paper chains and snowflakes while watching Harry Potter. It was a good excuse to go for a wander around as well.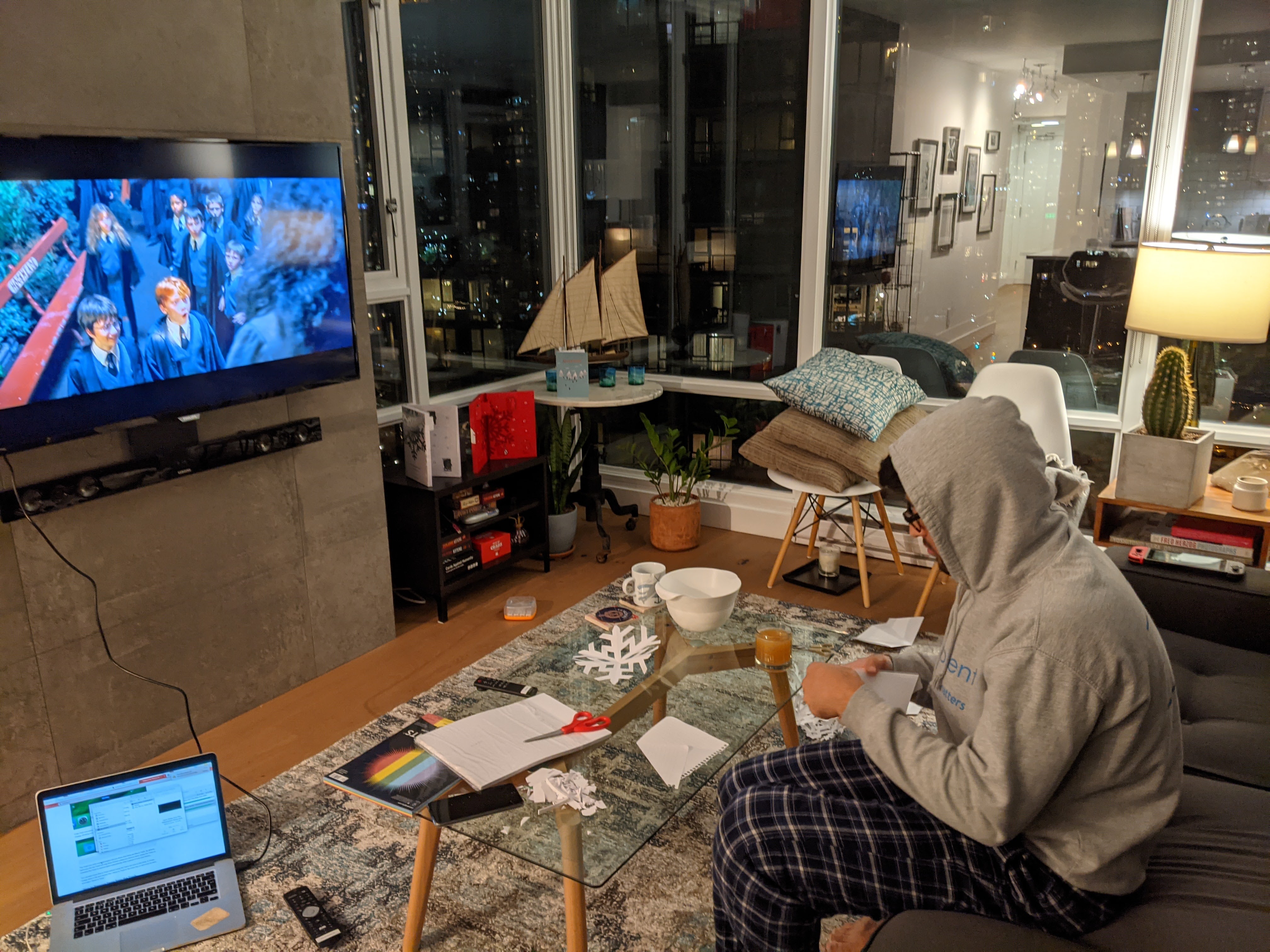 The first few days of getting settled and understanding everything feel so long ago now. There's so much we've got used to and understand better now, from groceries to how to navigate the city. It's been quite the adventure.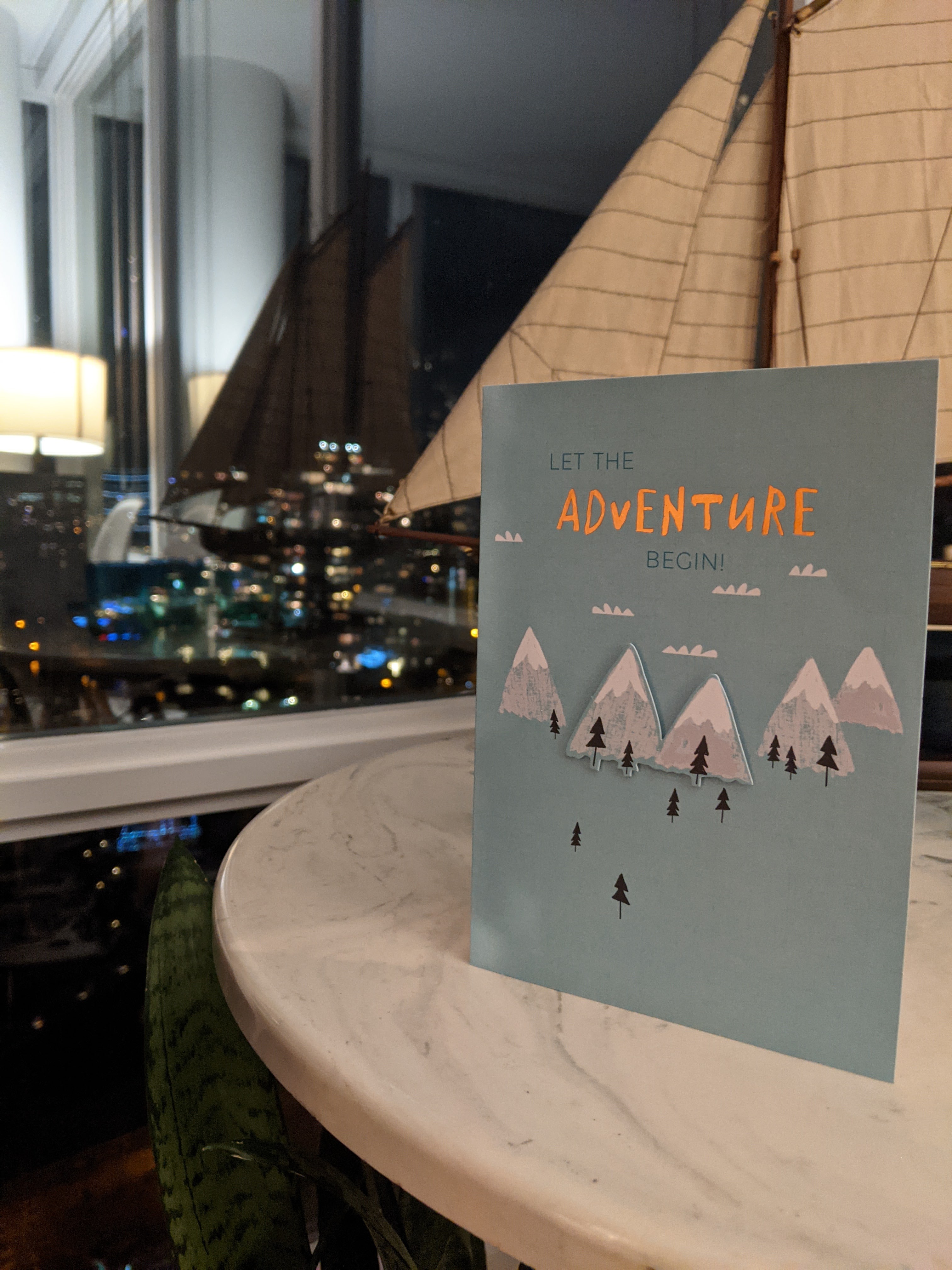 permalink | posted by nathan on Friday, the 31th of December, 2021, when he should have been sleeping
---