richmond park
We bought road bikes during the beginning of the pandemic. I'm not entirely sure what we would have done without them. Long, chill rides have been a great way to pass hours over slow weekends, and allowed us to get out and see some countryside. Some of our best friends are also very into cycling, so it's been nice to be able to meet up and cycle when we've been allowed.
Richmond Park has been a staple of these cycles. It's a classic cycling location for Londoners, as an oasis of countryside within London. I've even managed to get up before work and cycle there a few times (which is usually not something I do).
I've also been to Richmond Park many other times. Picnics with my partner, long walks, longer runs, time with friends, cross country - so much has happened in one place.
There's a short lap and a long lap we do when we cycle around the park. The long lap goes round the perimeter of the park, whilst the short lap skips most of the park by cutting up a hill in the middle. At the top of that hill, there's a view that looks down onto a lake in a dip in the landscape, and back up again towards one of the gates. The other direction looks towards a wooded part of the park. From this viewpoint, I can see so many parts of the park that I have so many memories of. Even some from this year, when sometimes it's so easy to think so little has happened. So it's nice, sometimes, to take a second to enjoy a pleasant view.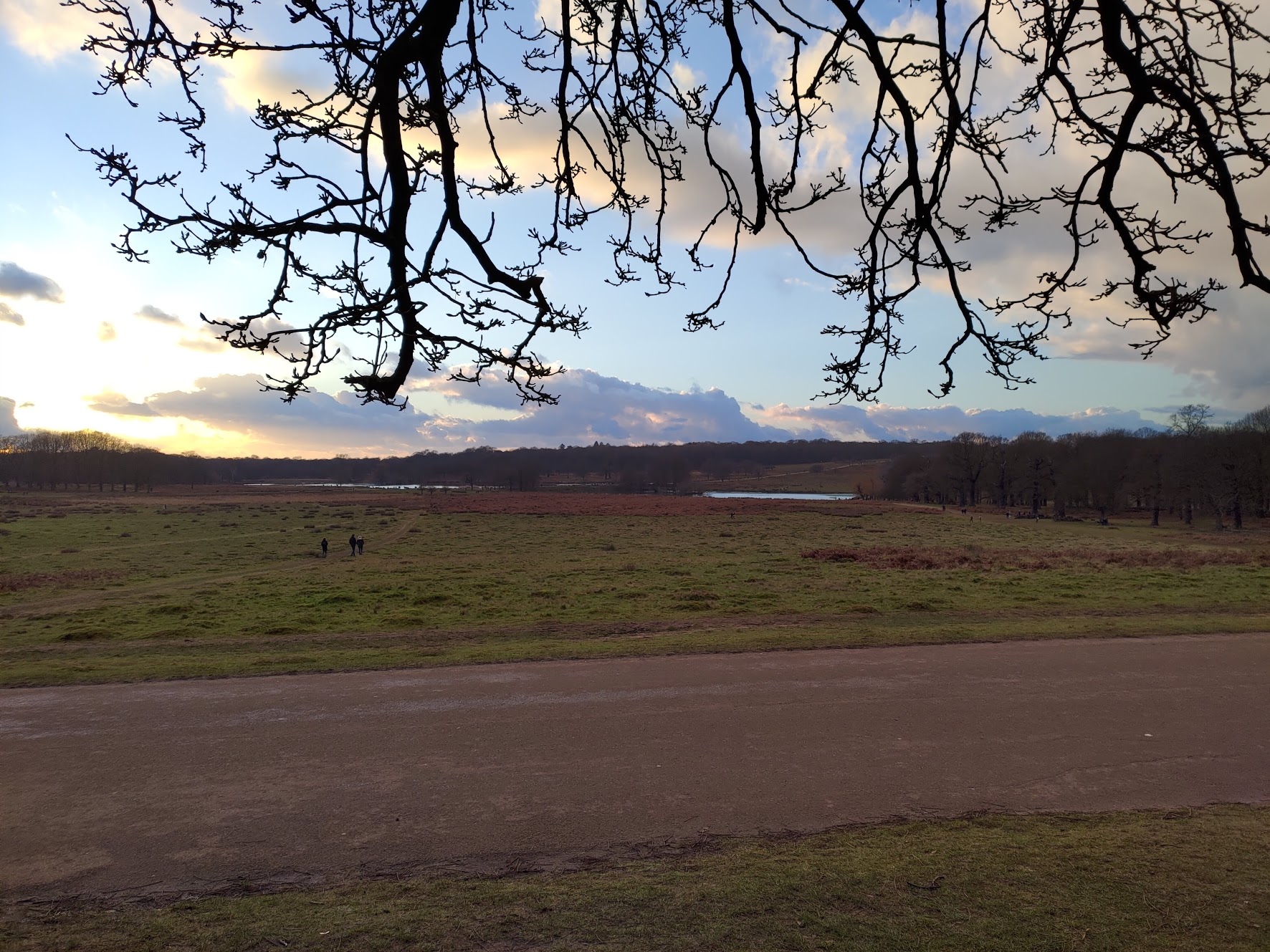 permalink | posted by nathan on Saturday, the 23th of January, 2021, getting inspired before falling asleep
---