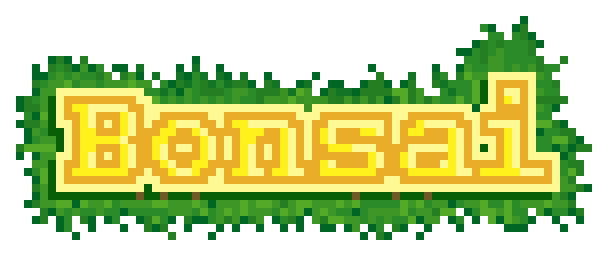 Bonsai is a peaceful game about caring for and growing bonsai trees. It takes time to grow trees, so chill out while you grow a selection of bonsai shapes and get ranked for your score!
Click the computer to begin your first tree.
Patience is a great asset, but so are the tools available to you:
Grow Branch - click and drag from a branch pixel. A branch will begin to grow! If the arrow is red try drawing at an angle away from the current branch.
Trim leaves - works like an eraser, click and drag across leaves snip them off the tree. Any leaves left in the open will be removed!
Clip branch - if a branch is too long or just ugly, click once to cut off that branch and any leaves attached to it.
Water leaves - click and drag like a paintbrush to paint the leaves. Painted leaves will suck up water from the root and stay healthy!